I'm a big fan of online shopping.  I'm also a big fan of tote bags and an even bigger fan of the t.v. show Fringe and all of its stars, including Jasika Nicole, who plays the delightful Agent Astrid Farnsworth.
All of these things collided when I learned that Jasika Nicole, who is also a talented artist, had designed THIS TOTE BAG, which was featured in the Fringe episode "Back to Where You've Never Been."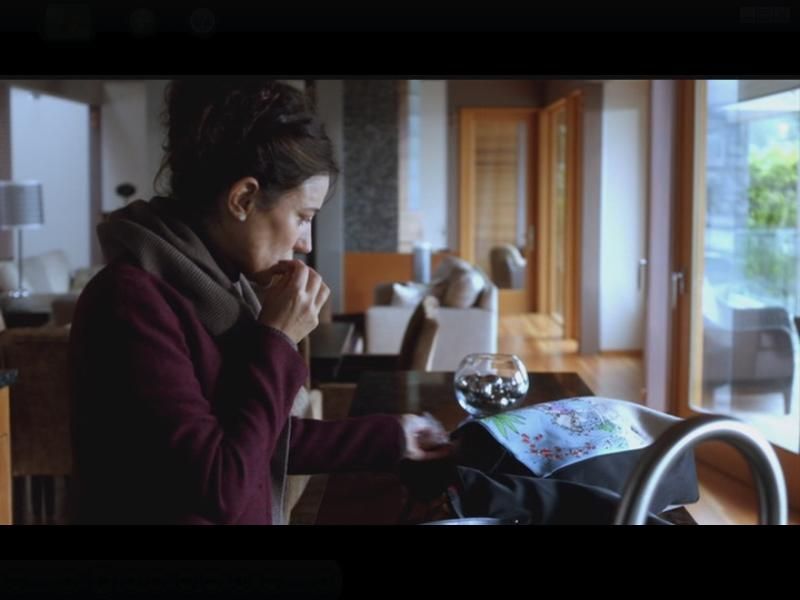 Getting a screen cap was not easy, but you get the idea.
Obviously, I needed this bag.  I took my sweet time about it, but I finally got around to searching for it online just before Christmas and found it at Eco Art Productions.  I promptly placed my order, fully expecting a bit of a holiday delay since I ordered it on December 21st.
Eco Art Productions "Kissing the Frog" Tote by Jasika Nicole
I waited patiently, but it didn't arrive.
When it still hadn't arrived by January 4th, I called Eco Art Productions for a status check and spoke with Rebecca, who was absolutely mortified to learn that my order had slipped through the cracks.  She explained that they had recently switched to a new website and that there might be some glitches to be worked out.
She immediately investigated and discovered that she was not receiving email notifications when new orders were placed; and my order wasn't the only one that had been missed.
She packaged and shipped my bag right away and I received it on the next business day.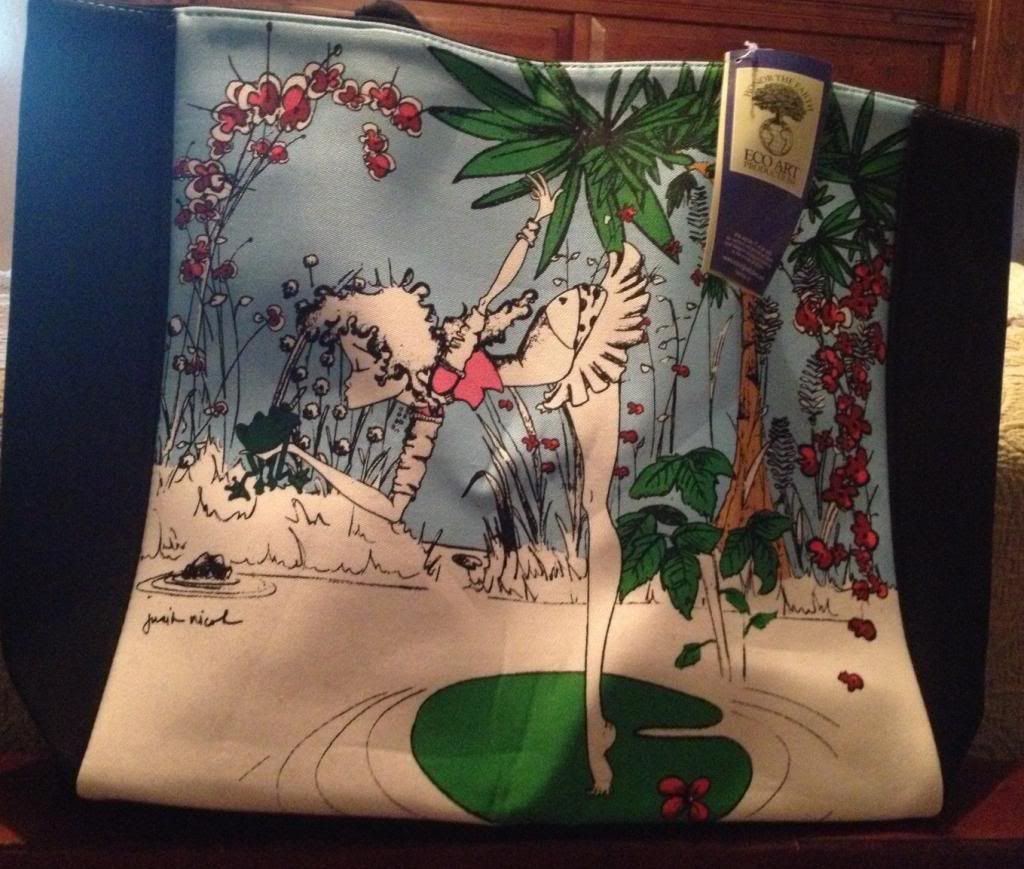 My bag, fresh out of the mailbox
Stuff happens sometimes when you shop online.  Technical issues occur, orders get lost, the wrong product gets shipped, mistakes are made.  What's important to me is how well the company handles correcting the error, and in this case I have no complaints.
My bag was shipped as soon as I called to inquire about it, Rebecca was apologetic and took immediate action to find the source of the error, and she was so grateful that I'd alerted her to the flaw in her system that she offered me a discount code to use for any orders I place in 2013.
That is customer service at its finest.
And as for the bag?  It is gorgeous!  It's extremely well-made and I love all of the interior details, to say nothing of the beautiful exterior.  I plan to use it mainly as a shopping tote, but it would also make a wonderful everyday bag.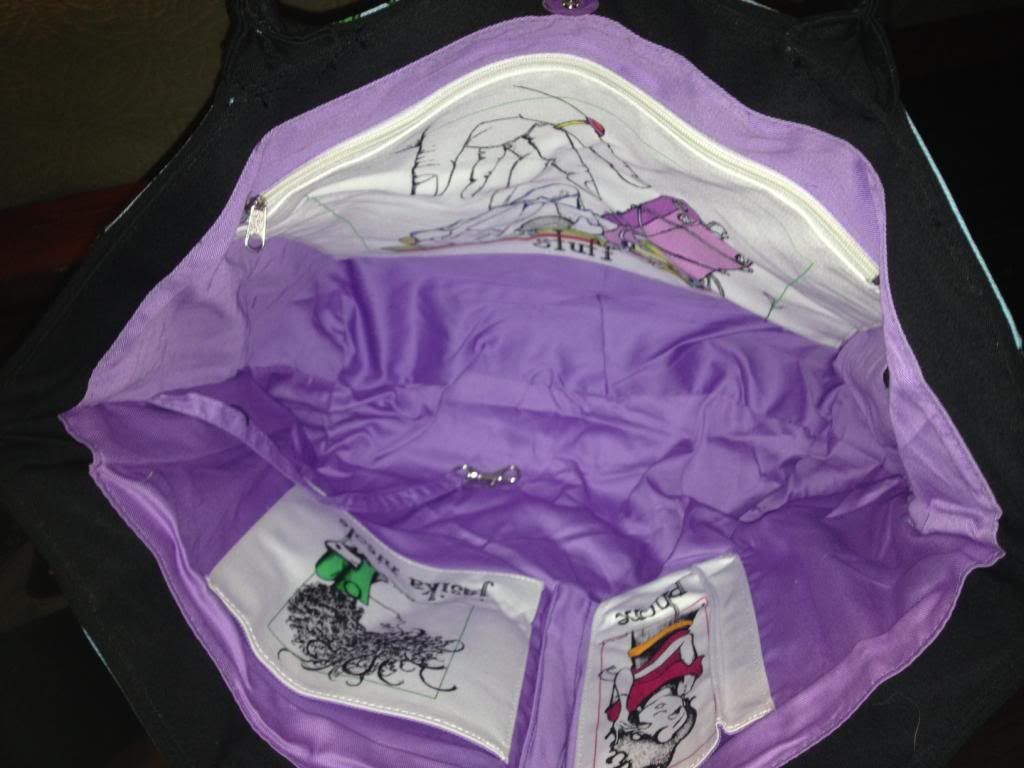 Interior view of my bag
It's sturdy yet lightweight, roomy, and has three interior pockets, plus a key fob and two pen holders.  The design is screened on the front and back of the bag and the bottom features protective feet.
The bag is made of certified organic cotton, and Eco Art Productions has earned a Green Seal of Approval from Green America and the New York Enterprise Report 2011 Small Business Award for Excellence in Green Practices.
There are plenty of other designs to choose from at Eco Art Productions.  And if a large tote isn't your style, there are also cosmetic bags/clutches, medium totes, cross body bags, and weekender totes.
Lovely, original, eco-friendly bags from a green small business with impeccable customer service?  Yes, please.  I'll have some more.
| | |
| --- | --- |
|    |  Catherine is an Austin, Texas-based compulsive shopper, beauty product addict, animal lover, and vegetarian.Her current interests include cardigans, dark chocolate with sea salt, lip balm, floral scents, and trying out new and interesting vegetarian recipes. You can find her elsewhere on the web on Twitter at @catvoncat. |