We don't get much of a winter here in Central Texas, but from about December through February the mornings can be awfully chilly and I usually need to bundle up pretty well when I take my dog out for his walk.  A good winter hat is a must.
Oh, look!  Here is a very good winter hat!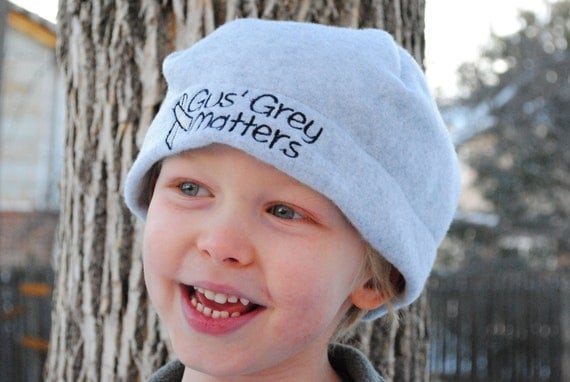 Not only is it a very nice, very warm, handmade hat, but it also supports a very good cause.
Gus is a four-year-old boy who is battling brain cancer, and his Grammy is making these hats to help defray the costs of his treatment that aren't covered by insurance, including all the extraneous expenses that come along with months of chemotherapy, radiation, and surgeries.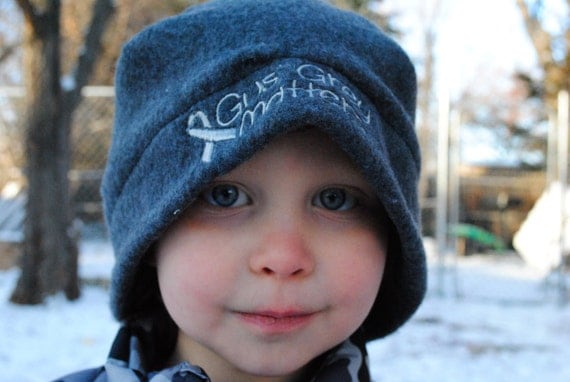 The hats come in small, medium, or large, with a choice of light or dark grey.  I'm honestly not sure what size mine is because I am pretty sure there was only one size available when I ordered it in December.  I have a very large head, though, and it fits me snugly but comfortably and definitely keeps my noggin warm on those cold morning walks!
The fleece is soft and cozy, the embroidery is beautiful, and the hat is well made with tight seams and no loose threads.  You can tell it was made with a lot of love.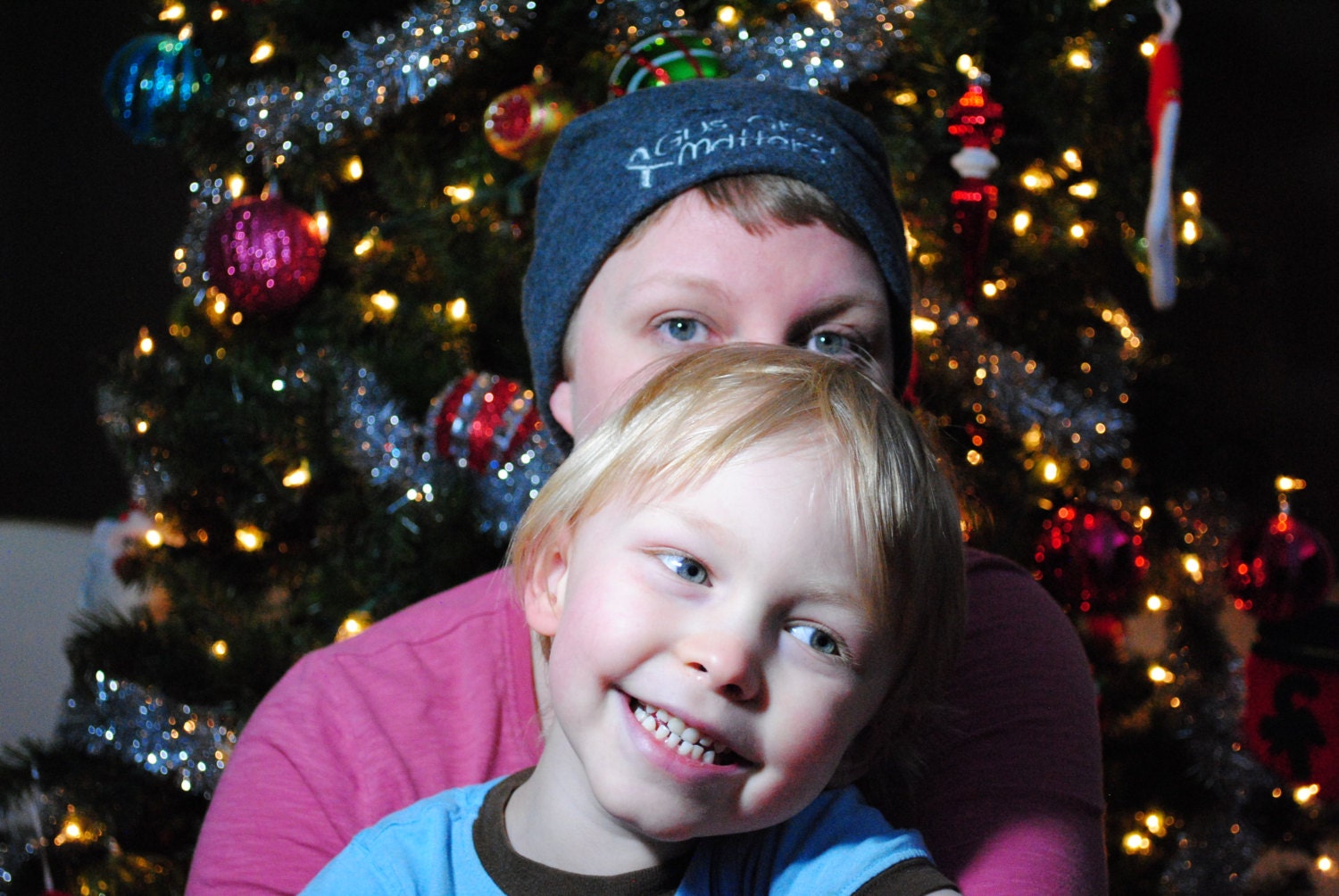 If you need a quality, stylish hat to keep your noodle warm this winter, you can't go wrong with this one and you'll be helping Gus fight cancer at the same time.
Head-warming AND heartwarming!  What could be better than that?
UPDATE!
Gus' dad has gotten in touch and has revealed that Gus LOVES seeing pictures of people in his special hat….  So here is the author, Catherine Cook, wearing her favorite new headgear.
| | |
| --- | --- |
|    |  Catherine is an Austin, Texas-based compulsive shopper, beauty product addict, animal lover, and vegetarian.Her current interests include cardigans, dark chocolate with sea salt, lip balm, floral scents, and trying out new and interesting vegetarian recipes. You can find her elsewhere on the web on Twitter at @catvoncat. |